Teacher Appreciation Week
Posted May 5, 2023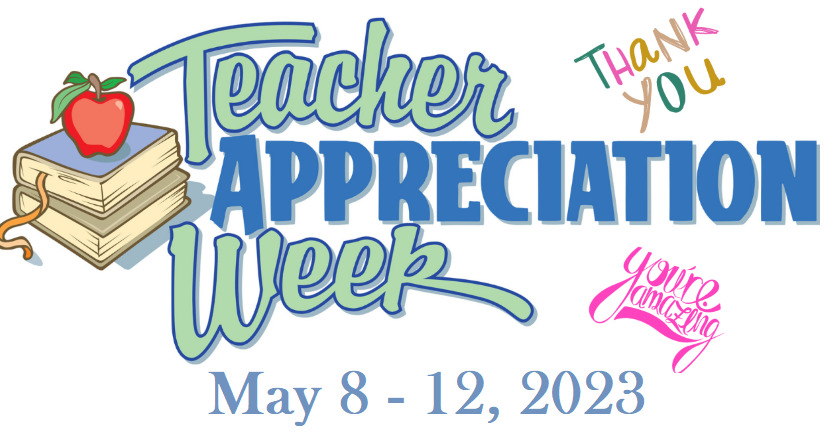 Hello SKCEE Parents!
Next week is Teacher Appreciation Week, and the SKCEE PTA has a schedule of events for the week that it is hoping all classes will participate in to help make our teachers feel loved!
Below is the plan for the week:
Mon 5/8: Wear your teacher's favorite color!
Tues 5/9: Bring a homemade card, telling your teachers how much you appreciate them. Don't forget the specials teachers too!
Wed 5/10: Bring your teacher's favorite snack(s)!
Thursday 5/11: Bring a $5 gift card.
Friday 5/12: We tye-dye to show our SKCEE pride!
Any questions? Please contact your Room Parent or whitney.teschner@gmail.com!
Thank you for helping to celebrate our amazing teachers and staff!
-SKCEE PTA